decide:commit:succeed
group Training
Group Training & Fitness Classes
Group Training at the Azcend Hub gives your workout's a structure to follow, with a trainer making sure your technique and form is correct and safe. In a group of like-minded people enjoying themselves. Our aim is make sure you leave with a smile. We focus on group training, because most people don't have the time or motivation to learn what the best way to workout is, so we ask our members to leave that to us, and they just need to turn up and workout.
Our group training sessions are HiT, BURN & STRONG – these are all forms of High Intensity Interval Training. HiT & BURN are more cardio based focusing on both anaerobic & aerobic training, STRONG is about muscular strength & endurance. All our group training sessions are designed to maximise calorie burn and increase fitness, both cardio vascular and muscular strength.
In addition to the group training sessions we also have several fitness classes, we have SPIN, SCULPT & FUSION. SPIN classes are held in our dedicated SPIN studio to get that cardio workout, SCULPT & FUSION are held in our upstairs studio, SCULPT is an instructor led class with a mixture of body weight cardio exercises and high repetition dumbbell and barbell exercises. FUSION is a blend of Pilates, Yoga and functional exercise, focusing on lengthening the muscles and strengthening the core.
With over 60 sessions/classes per week to choose from, scheduled at key times throughout the day, we pride ourselves as the premier group training facility in the area. Our group training sessions start at 6 am every week day morning, so our members can get their workout done before work and before most people are out of bed, they then continue to run throughout the day until around 8:30 pm. Our weekend mornings also have back to back sessions scheduled.
Click the button below to start your 10 day trial for just £10!
HiT
Our High Intensity Training is the perfect combination of interval training on a treadmill, bike, rower or ski-erg, with functional resistance training.
You'll work with dumbbells, medicine balls, TRX suspension, kettlebells… and good old-fashioned bodyweight…
And as a result, you can expect to burn fat, build lean muscle (without gaining mass), while also improving your cardiovascular fitness.
Try and find another way to burn up to 1,000 calories, while actually having fun!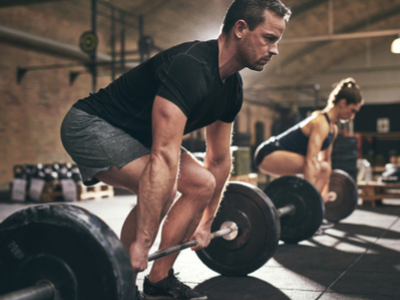 strong
Our Strong Training is all about using weights to build lean muscle to lose body fat.
You'll work with barbells, dumbbells, kettlebells, resistance machines and bodyweight…
And as a result, you can expect to build lean muscle, which will increase your metabolism thus burning fat long after the workout!! (and ladies don't worry about bulking up, as you won't!)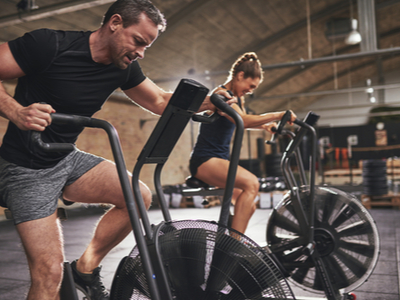 Burn
Our Burn sessions are based on a mixture of High intensity resistance training and interval training. Using a mixture of resistance exercises, functional training and cardio machines.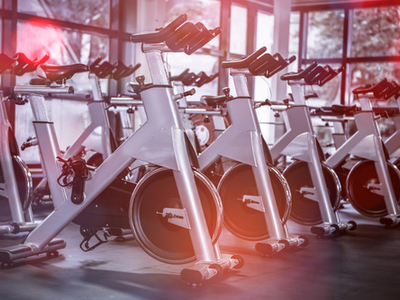 spin
Spin is a place to come and get motivated and get the endorphins flowing….
You'll get the energy you need to give 100% the whole workout.
You'll push yourself to the max, but no further..
You'll get lost pedalling to killer music..
You'll define and lean out your legs..
You'll feel that team spirit..
You'll leave feeling euphoric..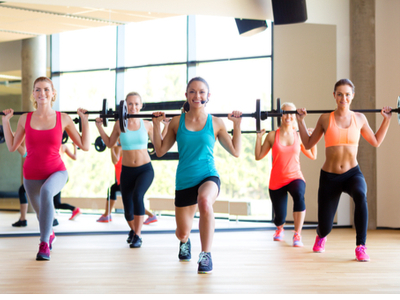 sculpt
Sculpt is an instructor led class, a mixture of high energy, low impact, body Conditioning exercises, using steps, dumb bells, bar bells & body weight exercise, set to fun & catchy music, designed to burn fat & build muscle.
This fun, lively class will have you dancing & singing along and is perfect for beginners, or if you are just in the mood for something a little more tame, with a maximum of 12 people this class will bring a small group environment to the Azcend studio.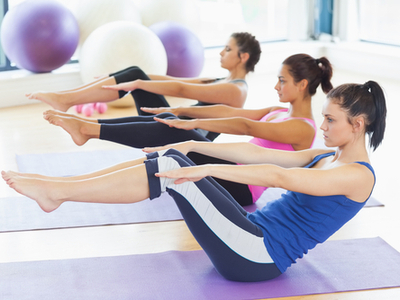 Fusion
A fusion of Pilates, Yoga & functional exercises, focussing on core strength and stretching.
£10 for 10 day trial
The best way to see if Group Training at Azcend is for you is to sign up for a 10 day trial for just £10. You will then get unlimited access to all group training and fitness classes for 10 consecutive days starting from your first session. Click the button below to be taken to our MINDBODY site, where you can create an account and sign up for a 10 day trial.
Todays Sessions
Training sessions and classes for the rest of the day will be displayed below, change the date to see what's running on other days. Click the link next to the class to book in. Booking via the MINDBODY app is also easy, click the button below to download on to your mobile device.
Membership Prices
Our memberships cost less than a cup of coffee a day, which we believe is great value for the service you will receive, to us you will NOT be just another member scanning your membership card to be granted access by someone who doesn't know your name. We are a family run business, with a limited number of members, we will learn your name and we will help you to reach your health and fitness goals.
To become a member you have several options the most popular are below.
FULL MEMBERSHIP ROLLING
No contract
Access all areas

Unlimited Group Training & fitness classes

Cancel at anytime with 30 days notice

Equivalent of £1.81/day
FULL MEMBERSHIP MONTHLY
12 Month Contract
Access all areas

Unlimited Group Training & fitness classes

Equivalent of £1.64/day
FULL MEMBERSHIP UPFRONT
12 Month Paid Up Front
Access all areas

Unlimited Group Training & fitness classes

Cheapest way to pay, works out at £1.51/day
This is what our clients have to say about us:.
"the journey to lose weight was hard, but I'd made a decision to change that I was committed too. With Zoe's help and support I have turned my life around and now love how I feel, I have more energy and I now like what I see in the mirror."
"I was struggling with fad diets and needed a push to really change my life. I was supported to make huge lifestyle changes, overhauling my diet and exercise regime. I'm a different person now with a healthy lifestyle. Exercise is a normal part of my routine, my shape has changed dramatically and I have more confidence."
"I was sceptical thinking it wouldn't work but Zoe reassured me it is a lifestyle change and if i put in the work i would see the results. Now a year on, I'm now at my target weight of 10 stone and wearing size 10-12 and have lost 8 stone. I'm now fit, strong, happy and confident. I no longer walk into a room staring at the floor, i walk in with my head held high."
decide:commit:succeed
contact us